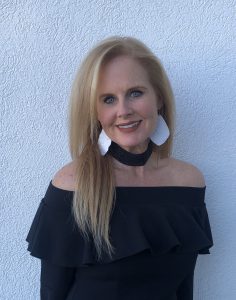 Courtney Hiett
Owner/Stylist
 I graduated cosmetology school in the 1900s. Went on to teach for Matrix, Redken, Logics, and after being at The Matrix Global Academy in NYC came back to fabulous Springfield MO.
Attended Aveda business college in 05' and opened Salon Truth in 2006. We have great products and if you are up for some honesty even if it hurts your hairs feelings, This is the place you want to get your hair done. Check out our work it speaks for itself.
Erin Cook
Executive Stylist
I love "live" music, hanging out with friends, coffee, and reading (although my kids don't allow a lot of that!). My biggest life achievements are the births of my children; Hannah 6, and Hayden 3. I love to fly out to California a couple times a year to be with family.
I love highlighting blondes, and all things color! I consider all of my coworkers my friends and love coming to work with these girls. That's one thing I love about Salon Truth- No Drama!
I graduated from Missouri College of Cosmetology in 2001, and have been a stylist ever since. I love working with Aveda because they offer so much ongoing education. And of course the product!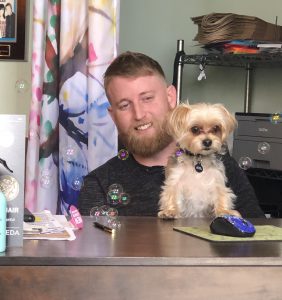 Kris Hoaglin
Front Manager

Kris Hoaglin is the Man who you want to talk to. Even if there isn't time to get you in to the salon he will figure it out. Kris is a floater, camper, bartender, enigma of a guy. If you need some extra help we recommend bribing him with a puppy or doggy snuggles.